THE PAGES TURN THEMSELVES...
Join the Insider's Club to be notified of new releases, and to get your copy of the J. Robert Kennedy Starter Library!
Armageddon
IN 1883, A MASSIVE ERUPTION CONVINCES SOME IT'S THE END OF THE WORLD.
AND TODAY, ANOTHER LEADS TO A DESPERATE STRUGGLE TO SAVE AN ISOLATED CIVILIZATION.
Archaeology Professors James Acton and Laura Palmer are fleeing for their lives, pursued by criminals hellbent on possessing a valuable find, when an eruption the likes of which hasn't been seen in over a century overwhelms both the professors and their pursuers.
The Actons find themselves marooned on a forbidden island, populated by an uncontacted tribe known for their violent reaction to any intruders, leaving the survivors fleeing another foe.
But when this isolated tribe comes under attack itself, the professors are left with an impossible choice. Save themselves while they await rescue, letting these ancient peoples die, or risk death by revealing themselves and intervening.
In Armageddon, award winning and USA Today bestselling author J. Robert Kennedy once again mixes history and the problems of today in a riveting survival story sure to keep you on the edge of your seat. If you enjoy fast-paced adventures in the style of Dan Brown, Clive Cussler, and James Rollins, then you'll love this thrilling tale of archaeological intrigue.
Buy now on: Amazon US, UK, CA, AU, Other Amazon Stores
Barnes & Noble, Apple Books, Kobo, Google, Scribd
Other Purchase Links
The Cuban Incident
THEY THOUGHT WE WOULDN'T DARE.
THEY NEVER COUNTED ON DELTA.
An engine failure during a hurricane causes an American yacht to wash up on the shores of Cuba, triggering an international incident.
For this is no ordinary boat.
It is a testing platform for cutting edge electronic surveillance equipment.
By the time the lost boat is located, it is too late—the Cubans have already found it.
This can't stand, and Bravo Team, members of the elite Delta Force, are sent in to destroy the equipment before it can be sold to America's enemies by a Communist regime desperate for foreign capital.
The stakes have never been higher, and failure is not an option. If the experimental technology falls into the wrong hands, it could compromise America's security for years, and give its enemies the upper hand.
In The Cuban Incident, award winning USA Today and million copy bestselling author J. Robert Kennedy once again delivers an action-packed pulse-pounding international thriller, sure to leave you burning through the pages into the late hours. If you thrive on big action, then you'll love it when America unleashes the Delta Force on its enemies.
Buy now on: Amazon US, UK, CA, AU, Other Amazon Stores
Barnes & Noble, Apple Books, Kobo, Google, Scribd
Other Purchase Links
With over one million books sold, award winning and USA Today bestselling author J. Robert Kennedy has been ranked by Amazon as the #1 Bestselling Action Adventure novelist based upon combined sales. He is the author of over forty international bestsellers including the smash hit James Acton Thrillers, which has had the distinction of having five titles in the top 20 Men's Adventure Bestsellers list in the United States, and eight titles in the UK, on the Amazon Kindle.
At the same time.
According to Amazon.com, Robert's official Author Rank placed him as the #1 bestselling Action Adventure novelist and among the top 50 bestselling authors overall based upon combined sales.
For all the latest news, deals, and for notifications of new releases, sign up for the Insider's Club above, then follow Robert on Facebook and subscribe to this blog. And of course, enjoy the random ramblings.
"If you want fast and furious, if you can cope with a high body count, most of all if you like to be hugely entertained, then you can't do much better than J Robert Kennedy."
Robert is married, has an adult daughter, and is likely hard at work on his next book. Click here for some fun Q&A.
RAMBLINGS
Some random ramblings for your enjoyment…
Celebrating 10 Years of The Protocol!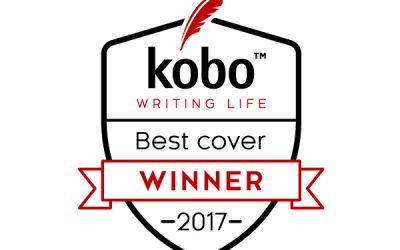 The Nazi's Engineer named Best Cover of 2017 by Kobo!
Where did the idea for The Protocol come from?
CONTACT ROBERT
I love hearing from my readers! I read every message and try to reply to them all except the death threats :-). If I'm extremely busy writing the next novel or have actually managed to get away for a vacation, it may take a few days for me to get back to you, so please be patient!