THE PAGES TURN THEMSELVES...
Join the Insider's Club to be notified of new releases, and to get your copy of the J. Robert Kennedy Starter Library!
No Good Deed
NO GOOD DEED GOES UNPUNISHED

In pre-World War II Austria, nine-year-old Daniel's innocence is shattered when the Nazis march into his homeland unopposed, forcing his Jewish parents to make an impossible choice to save him from an inevitable fate.
And today, when Archaeology Professors James Acton and Laura Palmer are invited to a charity event in Vienna by the man who bought her late brother's company years ago, they eagerly accept, for it is the philanthropic event of a lifetime. In a gala to be televised around the world, the billionaire will donate the bulk of his wealth to various causes before he dies.
But when the climactic transfer is about to occur, the unthinkable happens.
And in the chaos that ensues, the professors see something they shouldn't, and with so much at stake, they decide to take action, once again putting their lives at risk for the sake of others.
In No Good Deed, award winning and USA Today bestselling author J. Robert Kennedy once again takes the reader on a wild ride, mixing history and the problems of today, sure to leave you burning through the pages late into the night. If you enjoy fast-paced adventures in the style of Dan Brown, Clive Cussler, and James Rollins, then you'll love this thrilling tale of intrigue.
Get your copy of No Good Deed now, and join the race to bring to justice those responsible for one of the most audacious thefts in history.
Buy now on: Amazon US, UK, CA, AU, Other Amazon Stores
Barnes & Noble, Apple Books, Kobo, Google, Scribd
Other Purchase Links
The Templar Detective and the Lost Children
IT IS ONE OF THE KINGDOM'S GREATEST SHAMES.
BUT CAN ONE LONE TEMPLAR KNIGHT BRING IT TO AN END?
A desperate husband and father commits a heinous crime to protect his family's future, then compounds it with an even more atrocious act to preserve his secret, forever condemning his soul to fiery damnation.
But the secret he thinks he has successfully protected is known to others, innocent and guilty alike.
And they are determined to take advantage, one to bring justice, the others to profit.
When Thomas Durant is told of the unspeakable horrors taking place on the streets of Paris, he asks his guests, Templar Knight Sir Marcus de Rancourt, and his trusted companion, Sergeant Simon Chastain, to help put an end to it.
They agree, and together, they vow to seek the truth and bring justice to those involved in both the King's Court and the slums of Paris.
From award winning USA Today and million copy bestselling author J. Robert Kennedy comes another thrilling mystery in the hit Templar Detective series, packed with action, intrigue, heartache, and humor, guaranteed to keep fans of historical thrillers finding an excuse to read just one more chapter before turning out the lights.
Get your copy today, and discover the terrible secret kept by the Kingdom of France's noble families…
Buy now on: Amazon US, UK, CA, AU
Barnes & Noble, Apple Books, Kobo, Google, Scribd
Other Purchase Links
With over one million books sold, award winning and USA Today bestselling author J. Robert Kennedy has been ranked by Amazon as the #1 Bestselling Action Adventure novelist based upon combined sales. He is the author of over forty international bestsellers including the smash hit James Acton Thrillers, which has had the distinction of having five titles in the top 20 Men's Adventure Bestsellers list in the United States, and eight titles in the UK, on the Amazon Kindle.
At the same time.
According to Amazon.com, Robert's official Author Rank placed him as the #1 bestselling Action Adventure novelist and among the top 50 bestselling authors overall based upon combined sales.
For all the latest news, deals, and for notifications of new releases, sign up for the Insider's Club above, then follow Robert on Facebook and subscribe to this blog. And of course, enjoy the random ramblings.
"If you want fast and furious, if you can cope with a high body count, most of all if you like to be hugely entertained, then you can't do much better than J Robert Kennedy."
Robert is married, has an adult daughter, and is likely hard at work on his next book. Click here for some fun Q&A.
RAMBLINGS
Some random ramblings for your enjoyment…
Celebrating 10 Years of The Protocol!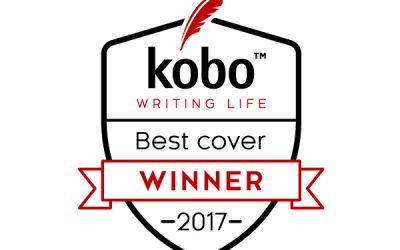 The Nazi's Engineer named Best Cover of 2017 by Kobo!
Where did the idea for The Protocol come from?
CONTACT ROBERT
I love hearing from my readers! I read every message and try to reply to them all except the death threats :-). If I'm extremely busy writing the next novel or have actually managed to get away for a vacation, it may take a few days for me to get back to you, so please be patient!