THE PAGES TURN THEMSELVES...
Join the Insider's Club to be notified of new releases, and to get your copy of the J. Robert Kennedy Starter Library!
Embassy of the Empire
AN INCIDENT ON THE HIGH SEAS RISKS WAR BETWEEN THE USA AND CHINA.
AND AN INNOCENT ARCHAEOLOGICAL TEAM IS CAUGHT IN THE MIDDLE.
Almost two-thousand years ago, the Roman Empire established its first embassy in Han China, and something went horribly wrong, the mission now a mere footnote in history.
And today, in London, a shocking discovery is made that may be linked to those unfortunate events, and the proof could lie in the ancient capital of the Han Empire.
In a hunt for the truth, Archaeology Professors James Acton and Laura Palmer travel to China to investigate a stunning discovery—the ruins of the doomed Roman Embassy. As they arrive, a terrifying incident between two of the world's most powerful militaries unfolds, sending not only the globe into a panic, but an innocent team of archaeologists fleeing for their lives.
It is a race against time to find safe-harbor before war is declared, and the innocent become pawns in what could devolve into World War Three.
Buy now on: Amazon US, UK, CA, AU, Barnes & Noble, Apple Books, Kobo, Google, Scribd, Other Purchase Links
The Templar Detective and the Black Scourge
A MENACE IS SWEEPING PARIS.
AND THE TEMPLAR ORDER IS TO BLAME.
Templar Knight Sir Marcus de Rancourt rushes to Paris to determine what happened to young Thomas Durant after he fails to return from a short trip.
As he begins his search, he soon discovers that more is going on than just the disappearance of his young friend. A scourge is sweeping through Paris, affecting all levels of society, from the poor in the slums, to the King's Court itself, a scourge that has nothing to do with disease, and everything to do with greed.
And the Templars stand accused.
It's a race against time for Sir Marcus and his men to find their friend, and clear the good name of the Templar Order.
Buy now on: Amazon US, UK, CA, AU, Barnes & Noble, Apple Books, Kobo, Google, Scribd, Other Purchase Links
With over one million books sold, award winning and USA Today bestselling author J. Robert Kennedy has been ranked by Amazon as the #1 Bestselling Action Adventure novelist based upon combined sales. He is the author of over forty international bestsellers including the smash hit James Acton Thrillers, which has had the distinction of having five titles in the top 20 Men's Adventure Bestsellers list in the United States, and eight titles in the UK, on the Amazon Kindle.
At the same time.
According to Amazon.com, Robert's official Author Rank placed him as the #1 bestselling Action Adventure novelist and among the top 50 bestselling authors overall based upon combined sales.
For all the latest news, deals, and for notifications of new releases, sign up for the Insider's Club above, then follow Robert on Facebook and subscribe to this blog. And of course, enjoy the random ramblings.
"If you want fast and furious, if you can cope with a high body count, most of all if you like to be hugely entertained, then you can't do much better than J Robert Kennedy."
Robert is married, has an adult daughter, and is likely hard at work on his next book. Click here for some fun Q&A.
RAMBLINGS
Some random ramblings for your enjoyment…
Celebrating 10 Years of The Protocol!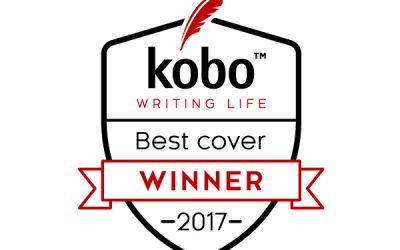 The Nazi's Engineer named Best Cover of 2017 by Kobo!
Where did the idea for The Protocol come from?
CONTACT ROBERT
I love hearing from my readers! I read every message and try to reply to them all except the death threats :-). If I'm extremely busy writing the next novel or have actually managed to get away for a vacation, it may take a few days for me to get back to you, so please be patient!