THE PAGES TURN THEMSELVES...
Join the Insider's Club to be notified of new releases, and to get your copy of the J. Robert Kennedy Starter Library!
Red Eagle
THEY TOOK HIS FRIEND. THAT WAS THEIR FIRST MISTAKE.
When CIA Special Agent Dylan Kane's handler is kidnapped in a brazen attack, his team leaps into action to track down those behind the abduction.
And they have only one clue.
Her final words, shouted as she was taken, and whispered by their boss as he lay dying.
Red Eagle.
However, the moment they begin the investigation, armed guards arrive at the operations center deep in the heart of CIA Headquarters at Langley, locking them down.
And the reason for the lockdown is not only shocking, but the implications terrifying, sending Kane on a desperate mission to not only rescue his handler and friend, but to prevent the knowledge she possesses that in the wrong hands could start World War III.
In Red Eagle, award winning USA Today and million copy bestselling author J. Robert Kennedy once again blends history and today's headlines to deliver a pulse-pounding action packed thriller, where the stakes have never been higher, and failure is not an option. If you enjoy Bond, Bourne, and Hunt, then you'll love Dylan Kane.
Get your copy of Red Eagle now, and join the race to recover a CIA asset lost since the Cold War, with intel that could destroy the world…
Buy now on: Amazon US, UK, CA, AU, Other Amazon Stores
Barnes & Noble, Apple Books, Kobo, Google, Scribd
Other Purchase Links
Sins of the Child
What would you do if justice meant tearing apart your own family?
IN NAZI GERMANY, IT WASN'T JUST WHO YOU KNEW. IT WAS WHO YOU MARRIED.
In 1941 Nazi Berlin, the body of a 19-year-old woman is found brutally murdered, with clues suggesting there might be an accomplice, or a witness, to the horrific act.
Assigned the case, Kriminalinspektor Wolfgang Vogel and his young, unqualified zealot of a partner begin their investigation with little to go on, eventually identifying the victim as the daughter of a Nazi Party official, determined to marry her off to a wealthy family to secure his own future.
But she had a future of her own in mind that conflicted with her parents' plans for her, and it is up to Vogel to determine if that, or some other depraved motive, is responsible for her gruesome murder.
Sins of the Child, the latest from award winning USA Today and million copy bestselling author J. Robert Kennedy, will have you awake into the late hours as you puzzle out this thrilling mystery set against the backdrop of World War Two Nazi Germany, where life went on much as it did in cosmopolitan America, with crime continuing unabated, and police struggling as they always have to maintain the peace.
Get your copy of Sins of the Child today, and decide if you would destroy your own family to see justice served…
Buy now on: Amazon US, UK, CA, AU, Barnes & Noble, Apple Books, Kobo, Google, Scribd, Other Purchase Links
With over one million books sold, award winning and USA Today bestselling author J. Robert Kennedy has been ranked by Amazon as the #1 Bestselling Action Adventure novelist based upon combined sales. He is the author of over forty international bestsellers including the smash hit James Acton Thrillers, which has had the distinction of having five titles in the top 20 Men's Adventure Bestsellers list in the United States, and eight titles in the UK, on the Amazon Kindle.
At the same time.
According to Amazon.com, Robert's official Author Rank placed him as the #1 bestselling Action Adventure novelist and among the top 50 bestselling authors overall based upon combined sales.
For all the latest news, deals, and for notifications of new releases, sign up for the Insider's Club above, then follow Robert on Facebook and subscribe to this blog. And of course, enjoy the random ramblings.
"If you want fast and furious, if you can cope with a high body count, most of all if you like to be hugely entertained, then you can't do much better than J Robert Kennedy."
Robert is married, has an adult daughter, and is likely hard at work on his next book. Click here for some fun Q&A.
RAMBLINGS
Some random ramblings for your enjoyment…
Celebrating 10 Years of The Protocol!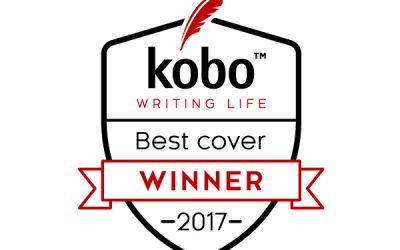 The Nazi's Engineer named Best Cover of 2017 by Kobo!
Where did the idea for The Protocol come from?
CONTACT ROBERT
I love hearing from my readers! I read every message and try to reply to them all except the death threats :-). If I'm extremely busy writing the next novel or have actually managed to get away for a vacation, it may take a few days for me to get back to you, so please be patient!