THE PAGES TURN THEMSELVES...
Join the Insider's Club to be notified of new releases, and to get your copy of the J. Robert Kennedy Starter Library!
The Templar Detective and the Code Breaker
THE TEMPLAR CODE HAS BEEN BROKEN,
RISKING THE VERY FUTURE OF THE ORDER.
NOW IT'S A RACE AGAINST TIME TO UNCOVER THOSE RESPONSIBLE.
An awkward young man uniquely adept at recognizing patterns has broken the Templar's secret code used to securely transfer wealth across Europe and the Holy Lands.
His only motivation is to help his family and those in need, yet when he forges Letters of Credit to transfer small amounts from the wealthy Templars to his struggling neighbors, his noble plan is discovered and twisted into something far more sinister.
A plot to destroy the Templars once and for all.
And when an old friend arrives on their humble farm to investigate the forgeries, Sir Marcus de Rancourt and his men are drawn into a conspiracy that if not stopped, could change the power structure of Europe for centuries to come, and destroy the Knights Templar without a single blade drawn.
Buy now on Amazon US, UK, CA, AU
Buy now on Barnes & Noble
Buy now on Apple Books
Buy now on Kobo
Buy now on Google
Other Purchase Links
With over one million books sold, award winning and USA Today bestselling author J. Robert Kennedy has been ranked by Amazon as the #1 Bestselling Action Adventure novelist based upon combined sales. He is the author of over forty international bestsellers including the smash hit James Acton Thrillers, which has had the distinction of having five titles in the top 20 Men's Adventure Bestsellers list in the United States, and eight titles in the UK, on the Amazon Kindle.
At the same time.
According to Amazon.com, Robert's official Author Rank placed him as the #1 bestselling Action Adventure novelist and among the top 50 bestselling authors overall based upon combined sales.
For all the latest news, deals, and for notifications of new releases, sign up for the Insider's Club above, then follow Robert on Facebook and subscribe to this blog. And of course, enjoy the random ramblings.
"If you want fast and furious, if you can cope with a high body count, most of all if you like to be hugely entertained, then you can't do much better than J Robert Kennedy."
Robert is married, has an adult daughter, and is likely hard at work on his next book. Click here for some fun Q&A.
RAMBLINGS
Some random ramblings for your enjoyment…
Celebrating 10 Years of The Protocol!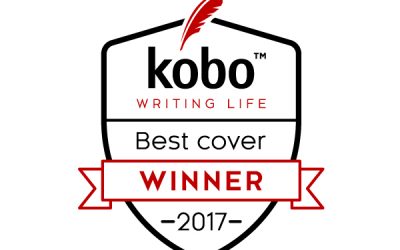 The Nazi's Engineer named Best Cover of 2017 by Kobo!
Where did the idea for The Protocol come from?
CONTACT ROBERT
I love hearing from my readers! I read every message and try to reply to them all except the death threats :-). If I'm extremely busy writing the next novel or have actually managed to get away for a vacation, it may take a few days for me to get back to you, so please be patient!