THE PAGES TURN THEMSELVES...
To get your copy of the J. Robert Kennedy Starter Library, you just need to tell me where to send it.
Get my Free Books
Kill Chain
WILL A DESPERATE PRESIDENT RISK WAR TO SAVE HIS ONLY CHILD?
J. Robert Kennedy, author of the USA Today Bestseller The Templar's Relic (#1 overall on Amazon, Barnes & Noble, and Kobo), delivers another irresistible pulse-pounding, action-packed thriller with Kill Chain. If you love your stories filled with intrigue, suspense, a healthy dose of humor and a touch of romance, then prepare to lose sleep with this chilling torn from the headlines adventure the likes of which only Kennedy can deliver. With over 500,000 books in circulation and over 3000 Five-Star reviews, it's time to join those who have compared him to Patterson, Clancy, Brown, Cussler and Rollins.
In Seoul, South Korea, the daughter of the President of the United States disappears aboard an automated bus carrying the spouses of the world's most powerful nations, hacked by an unknown enemy with an unknown agenda. In order to save all that remains of his family, the widower president unleashes America's elite Delta Force to save his daughter, yet the more they learn, the more the mystery deepens, witness upon witness declaring with certainty they never saw any kidnappers.
Only drones.
It's a race against time to prevent all-out war between North and South Korea, and save the lives of the innocents aboard the bus, forcing the President to make decisions not in the best interest of his country and the world, but for the last remaining member of his family—his teenage daughter.
Buy now on Amazon US, UK, CA
Buy now on Barnes & Noble
Buy now on iTunes
Buy now on Kobo
Buy now on Google Play
Other Purchase Links
For a list of the books in their proper reading order, please click here.
JAMES ACTON THRILLERS
"James Acton: A little bit of Jack Bauer and Indiana Jones!"
Join the reluctant hero, Professor of Archaeology James Acton, as he battles history and incredible odds in a desperate bid to save not only his own life, but the lives of the ones he loves.
"Take an archaeologist or two, a conspiracy, a secret society, the US military, the British police – mix in some car chases, a lot of gore and a little romance and you have the recipe for a cracking thriller that gallops along at breakneck speed."
SPECIAL AGENT DYLAN KANE THRILLERS
CIA Special Agent Dylan Kane, former Delta Force and former Professor James Acton student, seems the ideal agent. Dedicated, loyal, patriotic and exceptional at his job. But he's also haunted by an incident from his past, and the world he lives in doesn't allow for confession, so he instead finds solace between missions with a lifestyle that threatens to destroy him.
Black Widow
A MASS MIGRATION
AN OUTPOURING OF COMPASSION
THE ULTIMATE BETRAYAL
USA Today bestselling author J. Robert Kennedy serves up another heart-pounding thriller in Black Widow. After corrupt Russian agents sell deadly radioactive Cesium to Chechen terrorists, CIA Special Agent Dylan Kane is sent to infiltrate the ISIL terror cell suspected of purchasing it.
Buy now on Amazon US, UK, CA
Buy now on Barnes & Noble
Buy now on iTunes
Buy now on Kobo
Buy now on Google
Other Purchase Links
DELTA FORCE UNLEASHED THRILLERS
You asked for it, now you've got it! The Delta Force Bravo Team has their own series! Get to know Dawson, Red, Niner, Atlas and the rest of the boys even better as they battle impossible odds to not only keep their country safe, but their loved ones as well.
DETECTIVE SHAKESPEARE MYSTERIES
NYPD Detective Justin Shakespeare, disgraced five years ago, battles to regain his reputation, while trying to solve some of the most disturbing cases ever seen in New York City.
"The twists and turns, the frantic pace and the human tragedy made this a compelling read. J. Robert has a wonderful sense of imagery. He is a true "storyteller". He gives us flowing descriptive narrative that is actually "descriptive" without being tedious."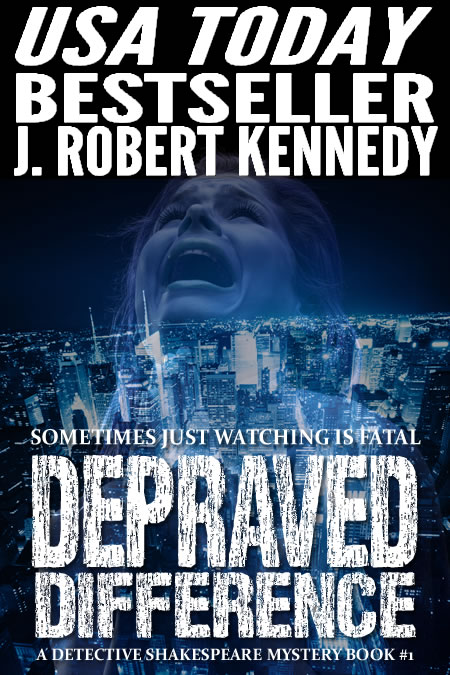 Depraved Difference
SOMETIMES JUST WATCHING IS FATAL.
Would you help, would you run, or would you just watch? When a young woman is brutally assaulted by two men on the subway, her cries for help fall on the deaf ears of onlookers too terrified to get involved, her misery ended with the crushing stomp of a steel-toed boot. A cell phone video of her vicious murder, callously released on the Internet, its popularity a testament to today's depraved society, serves as a trigger, pulled a year later, for a killer.
Buy now on Amazon US, UK, CA
Buy now on Barnes & Noble
Buy now on iTunes
Buy now on Kobo
Buy now on Google
Other Purchase Links
Tick Tock
SOMETIMES HELL IS OTHER PEOPLE
Crime Scene tech Frank Brata digs deep and finds the courage to ask his colleague, Sarah, out for coffee after work. Their good time turns into a nightmare when Frank wakes up the next morning covered in blood, with no recollection of what happened, and Sarah's body floating in the tub. Determined not to go to prison for a crime he's horrified he may have committed, he scrubs the crime scene clean, and, tormented by text messages from the real killer, begins a race against the clock to solve the murder before his own co-workers, his own friends, solve it first, and find him guilty.
Buy now on Amazon US, UK, CA
Buy now on Barnes & Noble
Buy now on iTunes
Buy now on Kobo
Buy now on Google
Other Purchase Links
The Redeemer
SOMETIMES LIFE GIVES MURDER A SECOND CHANCE
It was the case that destroyed Detective Justin Shakespeare's career, beginning a downward spiral of self-loathing and self-destruction lasting half a decade. And today things are only going to get worse. The Widow Rapist is free on a technicality, and it is up to Detective Shakespeare and his partner Amber Trace to find the evidence, five years cold, to put him back in prison before he strikes again.
Buy now on Amazon US, UK, CA
Buy now on Barnes & Noble
Buy now on iTunes
Buy now on Kobo
Buy now on Google
Other Purchase Links
ZANDER VARGA, VAMPIRE DETECTIVE
The Turned
Zander has relived his wife's death at the hands of vampires every day for almost three hundred years, his perfect memory a curse of becoming one of The Turned—infecting him their final heinous act after her murder.
Buy now on Amazon US, UK, CA
Buy now on Barnes & Noble
Buy now on iTunes
Buy now on Kobo
Buy now on Google
Other Purchase Links
With over 500,000 books in circulation and over 3000 five-star reviews, USA Today bestselling author J. Robert Kennedy has been ranked by Amazon as the #1 Bestselling Action Adventure novelist based upon combined sales. He is the author of over twenty-five international bestsellers including the smash hit James Acton Thrillers, which has had the distinction of having five titles in the top 20 Men's Adventure Bestsellers list in the United States, and eight titles in the UK, on the Amazon Kindle.
At the same time.
According to Amazon.com, Robert's official Author Rank placed him as the #1 bestselling Action Adventure novelist and among the top 50 bestselling authors overall based upon combined sales.
For all the latest news, deals, and for notifications of new releases, sign up for the Insider's Club above, then follow Robert on Facebook and subscribe to this blog. And of course, enjoy the random ramblings.
"If you want fast and furious, if you can cope with a high body count, most of all if you like to be hugely entertained, then you can't do much better than J Robert Kennedy."
Robert lives with his wife and daughter and writes full-time. Click here for some fun Q&A.
RAMBLINGS
Some random ramblings for your enjoyment…
Burger recipes that are making me hungry, and keeping my cardiologist in his Porsche.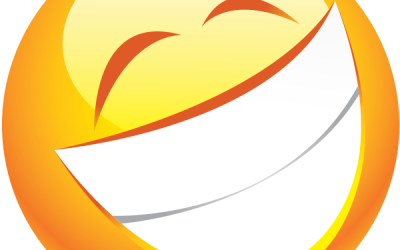 Here's a little tidbit from my life that might shock you. When I was younger, I read voraciously, right up until I finished high school. I read mostly science fiction, Heinlein, Asimov, Del Ray and every Star Trek book I could get my hands on. Alistair MacLean and Tom...
So it's a sad day in the Kennedy household. We lost one of our babies–our 1997 BMW 328i. She served us well for 14 years but finally had to be shot. We were not given permission to do so literally, which was a little disappointing. If it were permitted, I think I would have unloaded more than a few mags into that piece of s**t Jaguar XK-8 I had a while back. Now that would have felt satisfying. This time, though, I think it would probably have just added salt to the wound, since we loved that car, especially my wife.
CONTACT ROBERT
I love hearing from my readers! I read every message and try to reply to them all except the death threats :-). If I'm extremely busy writing the next novel or have actually managed to get away for a vacation, it may take a few days for me to get back to you, so please be patient!