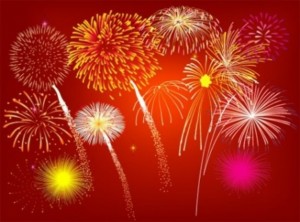 A milestone passed unnoticed this week that is rather significant. Being so busy with the release of Raging Sun, I missed it, but I thought it was worth a quick email in the middle of the campaign for the new novel.
Five years ago this week I published my first novel on the Kindle. I was a traditionally published author at the time and took the almost unprecedented step of turning down another publishing contract, instead deciding to leverage my experience in the computer business and bypass the traditional publishers who at the time appeared to have no clue how to thrive in the eBook era, a revolution I felt was too significant to leave in the hands of people resisting the future.
I think I made the right decision.
I've topped bestseller lists around the world, including entire stores like Barnes & Noble, and have made the USA Today list twice. With 28 books floating around in the digital ether and thousands of five star reviews, I have been a full-time writer for almost three years, leaving a successful IT consulting career behind me.
And I have YOU to thank for it. I wouldn't be where I am today without readers like yourself, and I am eternally grateful.
I look forward to seeing what happens over the next five years and hope you'll stick with me on that journey.
It should be fun!
Rob