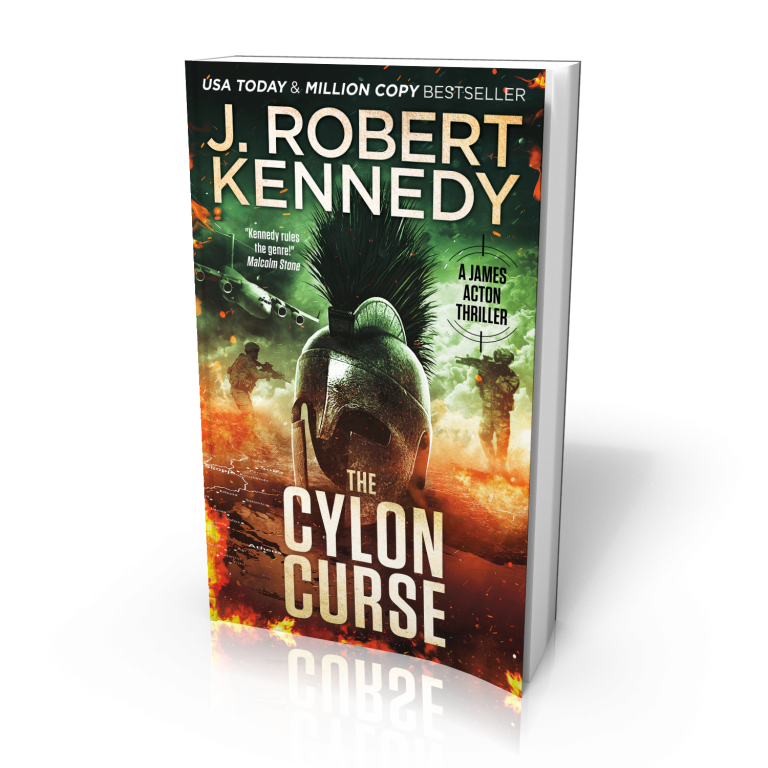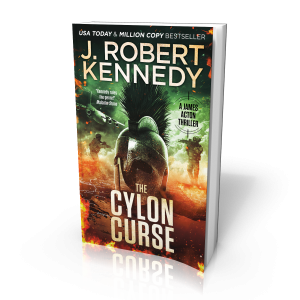 IN 632 BC, ONE MAN ATTEMPTED TO STOP THE BIRTH OF DEMOCRACY. AND TODAY, THE INNOCENT WILL PAY ONCE AGAIN FOR HIS ACTIONS.
When the Oracle of Delphi urges Olympic hero Cylon to stage a coup and seize control of Athens, he immediately attempts to fulfil her prophecy, but as history has recorded, not all went according to plan.
Almost three thousand years later, Archaeology Professor James Acton and his wife, Laura Palmer, are invited to one of the greatest discoveries in decades, an ancient burial mound outside Athens, Greece. But their invitation is issued under false pretenses, and they soon find themselves embroiled in a mystery that quickly erupts into catastrophic violence, leaving an even deeper puzzle that must be solved before more innocent lives are lost.
From USA Today and million copy bestselling author J. Robert Kennedy comes The Cylon Curse, the latest installment in the action-packed globe-spanning James Acton Thrillers series, certain to leave you burning through the pages until the exciting conclusion. If you enjoy fast-paced adventures in the style of Dan Brown, Clive Cussler, and James Rollins, then you'll love this thrilling tale of archaeological intrigue.
Get The Cylon Curse today, and discover the history behind one of the most famous names from Ancient Greece, and how his actions still have consequences millennia later.
Click the cover to read a sample now!
The Cylon Curse, the latest novel from USA Today bestselling author J. Robert Kennedy, available everywhere books are sold!
ORDER YOUR COPY TODAY!